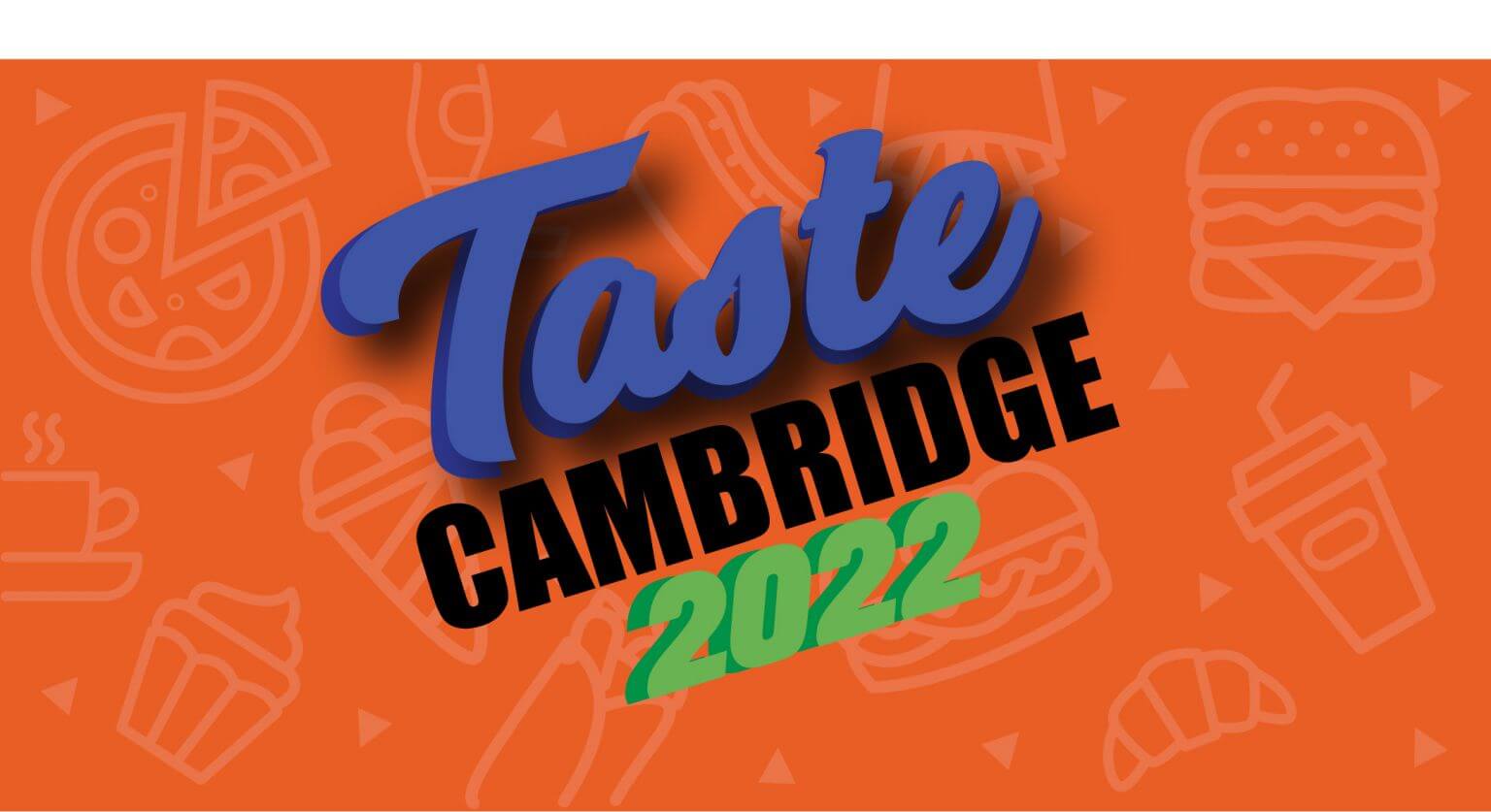 Taste of Cambridge Dining Passport Program
Support Local Restaurants
How The Taste Works This Year:
Diners donate $30 to receive a Dining Passport. 100% of the Passport proceeds directly support local restaurant workers and nonprofits.
Visit any 4 participating restaurants between 8/1/22-9/16/22, spend a minimum of $25 per visit to have your Dining Passport stamped.
Once your Passport has 4 stamps, simply submit* the completed Passport to receive (4) $25 Dining Dollar Vouchers** for future visits to participating restaurants. Dining Dollar Vouchers can be used from 10/24/22 - 2/10/23
Fine Print
Passports must be submitted by September 30th, 2022
*Submit your completed Dining Passport:
Digitally: simply take a photo of the inside of your completed Dining Passport with the 4 stamps and Passport ID number clearly visible and email the photo to tastecambridge@gmail.com (Please include your name and mailing address in the body of the email)
**Dining Dollar Vouchers are valid from 10/24/22 - 2/10/23 (Excludes New Year's Eve)
Art Bar
Atwood's Tavern
Bambara
Base Crave
Bar Enza
Cambridge Brewing Company
Cambridge Common
Changsho
Charlie's Kitchen
Colette Wine Bar
Donut Villa Diner
Earnest Drinks
Evoo
Forage
Fuji at Kendall
Glass House
Grafton Street Pub & Grill
Hong Kong Restaurant
La Fabrica
Lily P's
Lone Star Taco Bar
Mamaleh's
Muqueca Restaurant
Naco Taco
Nirvana Taste of India
Nubar
Ole Mexican Grill
Paperback Grill
Royal East
Russell House Tavern
Season to Taste
State Park
Sumiao Hunan Kitchen
Summer Shack
The Commonwealth
The Dial
The Hourly Oyster
The Mad Monkfish
The S&S Restaurant
Vincent's
Za
How will I receive my passport?
Your passport will be mailed to you within 3 business days of your order.
Can I get my passport stamped for a takeout order?
No, you are only eligible for a passport stamp for dine-in experiences.
Does my passport have to be stamped by 4 different restaurants?
No, you can go to the same restaurant 4 separate times to receive a stamp.
If I go to dinner with another person and we pay together, can we both get our passports stamped?
Yes, as long as each diner spends a minimum of $25. Example: If you go to dinner with 2 people and each of you have a passport, your bill will have to be $50 or more to each receive a stamp.
When I receive my dining dollars which restaurants will they be for?
The (4) $25 Dining Dollars will be randomly selected from the more than 50 participating restaurants. This is a great way to try new places!
How can I participate with dietary restrictions?
If you have any dietary restrictions (vegan, vegetarian), please submit your passport through email and include in your email your dietary restrictions. We will send you restaurant vouchers to accommodate.