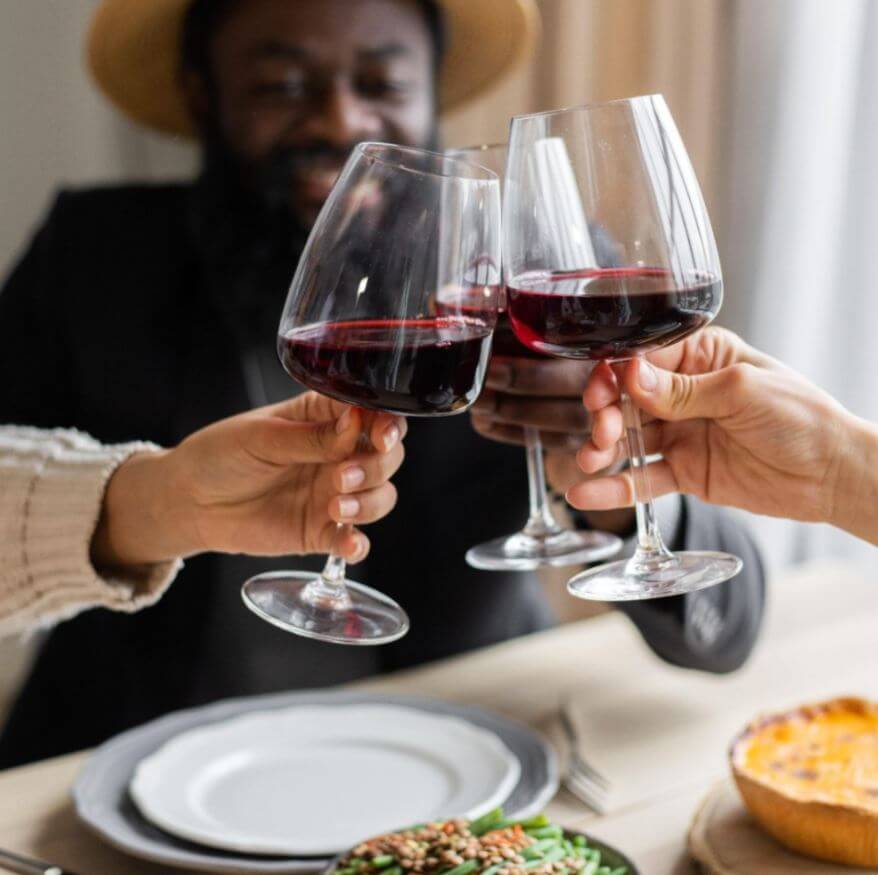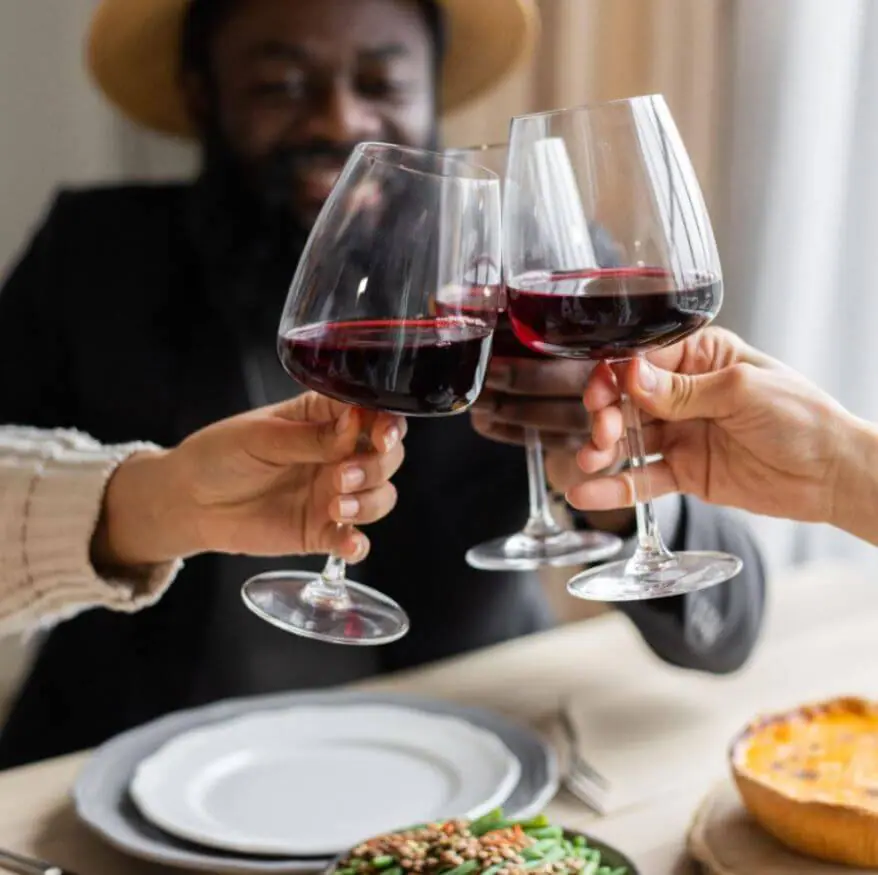 We've all been there. Your friend invites you over for dinner and tells you to just bring a bottle a wine.
Red or white? Light or bold? Cabernet everything pairs with that right? Wait what region?
Food and wine pairing can be intimidating but hopefully with these three quick tips it can make life a little bit easier.
1. Balance is key!
Consider the weight of the food you are making and the wine you are pairing. Have you heard of the milk analogy? Imagine wine like skim milk vs. whole milk. Whole milk has some weight to it. It's creamy, rich, and coats your mouth. You can immediately feel the weight of the milk when it's in your mouth. Skim milk is light, thin, and almost watery right?
Okay now tie this method to the meal you are making for dinner tonight. Let's imagine it's a hearty, rich, pasta bolognese. Try a firm savory Sangiovese or Merlot. Remember weight with weight. Now let's imagine you're making a beautiful arugula salad with lemon and avocado for lunch. Try a light-bodied Sauvignon Blanc or Riesling. Delicate wines with delicate foods and richer wines with richer food.
2. Complement or contrast flavors and key elements.
You've mastered pairing by weight but what about the acid, spiciness, fattiness and overall flavor of my meal? Does this come into play? Absolutely! Try comparing and contrasting pairings. With complementary parings the primary goal is to match the similar flavor profiles of the wine to the flavor profiles of the meal.  With contrasting pairings the food and the wine are complete opposites.
Examples of contrasting pairings:
Sweet wines balance out spicy flavors

Tannins in red wine balance out fattiness of meats

High acidity cuts through creaminess of cheese
Examples of complementing pairings :
High acid wines also balance out high acid foods

Match similar flavors: Spicy Shiraz with spicy bbq. Earthy Pinot Noirs match well with mushrooms. Herbal white wines match with a dish with lots of fresh herbs in it.
Is the meal spicy, sweet, grilled, caramelized, charred, creamy? These are very important questions when pairing food and wine because you are really focusing on creating that harmony for the meal.
3. Matching foods and wines from the same traditional places is a great way to find pleasing matches.
One of my favorite quotes about food and wine pairing is from Sommelier Tom Colet, "if they grow in the same place, they are a good match."  Who knows more about the wine from a specific region than the people who live there? Think about the culture and place of your dish.
Examples: Bouillabaisse or shrimp scampi with dry rosé (southern French)
Fondue with dry Riesling

Ragu with Chianti

Sauvignon Blanc with goat cheese

Olives with earthy Spanish reds
This is also a fun way to turn your meal into a more culturally immersive experience. You can have an Italian night and even specify the region like Tuscany.  Learn about the history, music, climate, and architecture of that region. Voila! You just took a trip to Italy and have more knowledge under your belt without even knowing it.
In conclusion, don't forget to HAVE FUN! Practice makes perfect when pairing food and wine. Every try will get you closer to finding the perfect match so take these tips and head to your local wine shop with confidence. Happy pairing!
by Amanda Best and Kim Simone of  the Commonwealth Wine School 
Commonwealth Wine School offers the highest quality wine education for everyone - from novices to industry experts. Take a single class, or a course of intense wine study. In addition to our custom classes we offer certification programs through the Wine Scholar Guild, Grape Experience's WSET school, and the Society of Wine Educators. Join us in the heart of Harvard Square in Cambridge, Massachusetts.